On Thursday, February 24, 2022 at five in the morning, there were records of attacks by Russian troops throughout Ukraine. Targeted were meinly objects of military importance such as Luhansk, Donetsk, Mariupol (where they seized the harbour), Zaporozhye, Dnipro, and also Lutsk and Ivano-Frankivsk, both about 200 km from the Slovak border. The Ukrainian president has declared martial law.

Children's Donation Project of Caritas Slovakia is helping in 12 centers throughout Ukraine together with more than 1577 children in need. In the name of eveyone working at athe project, we would like to express our support not only towards children in need and their families, but also to all Ukrainians affected by the conflict. In these trying times, we are intensively monitoring the supported children and their families, and we are in touch with the coordinators of the cooperating centers in Ukraine. Firstly, we were interested in what steps were taken to keep the children safe. For the time being, we can gladly inform you that the children in our project are alright, and there are no reports of injuries to them or their family members. In the following lines, we offer you up-to-date information from our coordinators.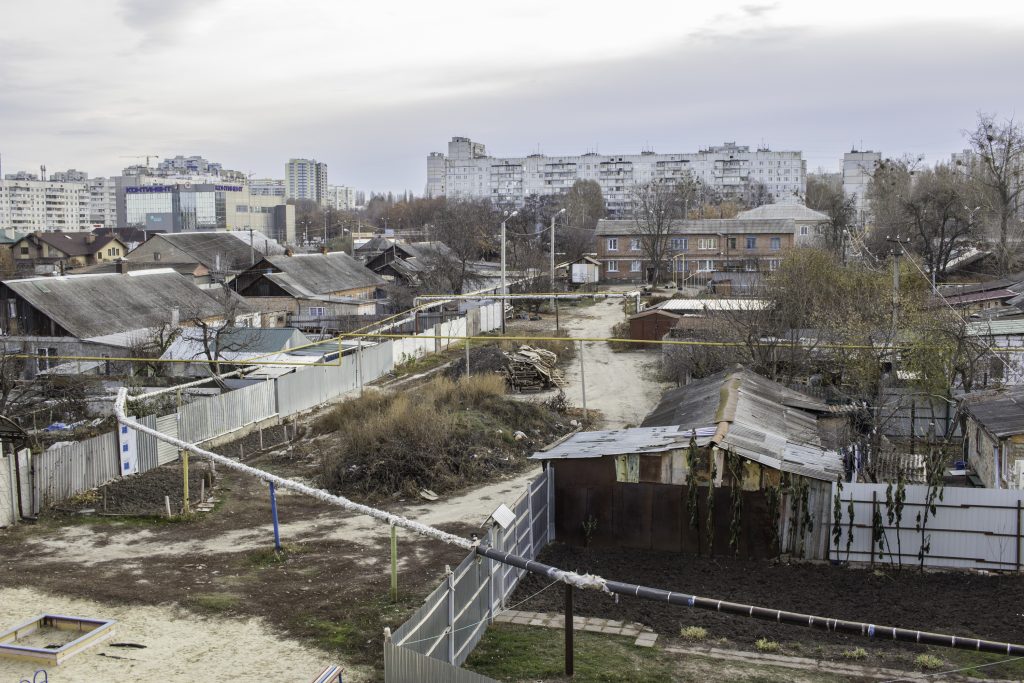 Caritas Donetsk, 10:22
In the year 2015, half of our team moved to Dnipro. Today, Svitlana Šuch informed us that the rest of the Caritas Donetsk team should arrive in Dnipro from Donetsk in the following hours. She added that they, unfortunately, won't be able to provide children with the usual education help. 'We are preparing to receive more internally displaced citizens, and we will be grateful for any form of support. We are safe for now, but some buildings were destroyed even in our city.'
Holy Spirit Seminary – Lviv, 11:02
Vladimir Krushelnytsky, Chancellor of the Holy Spirit Seminary, writes: "We have decided to send seminarians home to their families. We asked them to stay calm and pray for the end of the war. We want to thank the donors for their attention, prayers and efforts to help in this difficult time of war." We remain in contact with Vladimir Krushelnytsky and are ready to respond to their needs.
Caritas Ternopil, 12:37
'At the moment, we are safe but the region of Ivano – Frankivsk (160km away) is under fire. We have been preparing our premises for refugees coming from eastern Ukraine to evacuate.' writes Anetta Lisa, coordinator of the Children's Donation Project in Ternopil. She then explained the situation in Ternopil: public transport shut down, all kindergartens closed, and schools transferred to online learning. Many institutions across Ukraine have ceased their operation for the next few days. The citizens are panicking, and more and more of them are waiting in long lines for groceries and petrol. 'Because of long lines, it is nearly impossible for people to withdraw money from ATMs. Sadly, the prices have risen quite considerably. We will mostly need petrol as soon as possible, because it will be difficult to acquire in a while.' explains Anetta Lisa further.
Caritas Kolomyia, 14:38
The Director of Caritas Kolomyia has let us know that the supported children and their families are safe. 'This morning, a military airport in Kolomyia was attacked by missiles. Two people were injured, and the surrounding buildings were destroyed.' Similarly as in Ternopil, in Kolomyia people are having trouble getting groceries, drugstore items and petrol. The greatest challenge will be the wave of refugees, who are expected to come to the city soon. Preparations are being made in cooperation with the local authorities. 'We are gathering drugstore items and arranging psycological help for people suffering from anxiety. At this time, the greatest hep would be power generators, as we fear power outages. Any other form of support towards people in need will be greatly important for managing attacks from the russian side.' describes the situation director of Caritas Kolomyia, Serhiy Tryfiak.
Caritas Odessa, 16:25
We got a short message from Svitlana Kolodchyn. In it, she confided that they are afraid but hopeful about overcoming the situation: 'We are safe at the moment, we believe in The almighty God. Please pray for us, we are in great need.'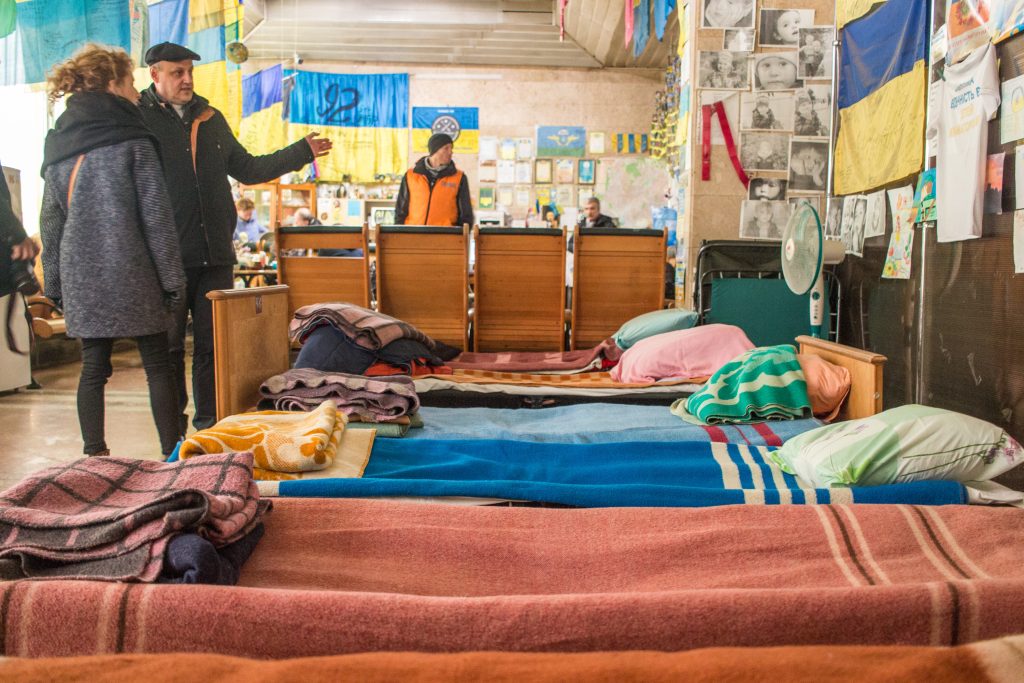 In light of the current situation, we would like to inform you that we might need to move finances previously allocated to education of the children. In case of a life-threatening situation or if the children find themselves in other need, our resources will be used for this humanitarian aid. If the donors wish so, we offer the option of allocating the finances solely to education of the children. In that case, it would be ideal to momentarily discontinue your donations.
Our coordinators in the cooperating centres are helping not only the children participating in the Children's Donation Project and their families but also others in need. During the current crisis in Ukraine, finances will be used to help all children , no matter their involvment in the project.
Based on our communication with coordinators from Ukraine, we found out that the most needed items are finances for petrol, power generators, psychological help, groceries, medicine, and items of personal hygiene. We are in close contact and ready to help wherever it's needed.
The manager of the Children's Donation Project, Peter Knapík, expressed his fellowship with Ukraine:
'Thank you for all your support, and we continue to ask for your prayers and thoughts for people who suddenly find themselves in the midst of war they have to face. If you are interested in supporting the activities of the Children's Donation Project in Ukraine, please refer your help to the account number of our Small Projects: SK49 0900 0000 0051 8393 5783 and leave a note: crisis in Ukraine.' 
The Slovak Catholic Charity has launched a public fundraiser. You can also support people in Ukraine on the account number: SK93 1100 0000 0029 4546 3097, VS: 380.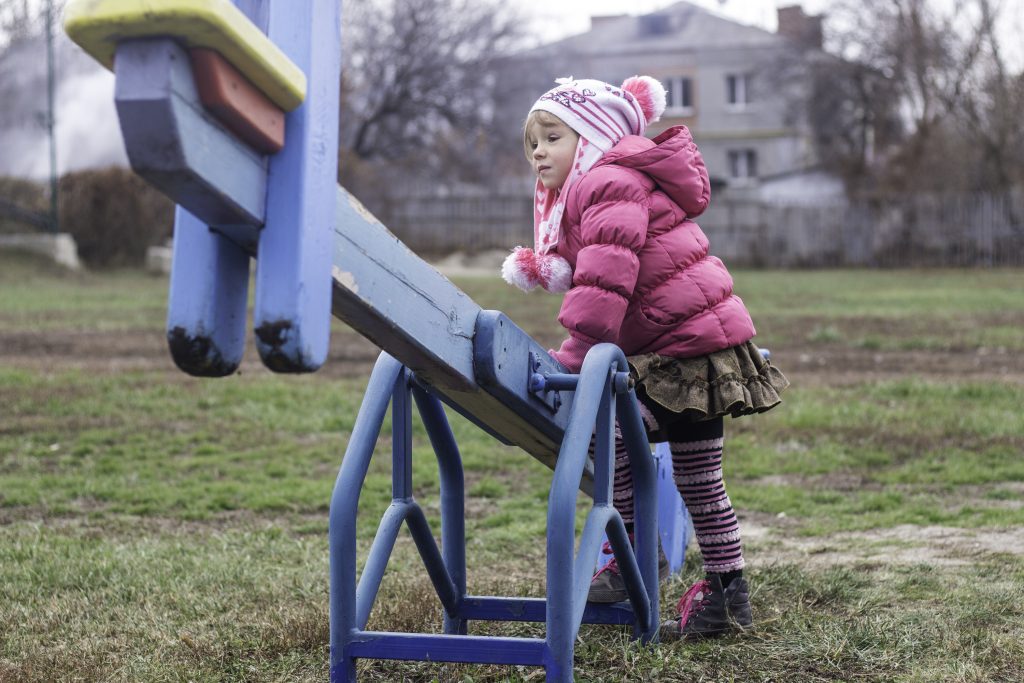 Article authors: Miroslava Knapíková, Martin Kružliak
Photos: Roman Kortiš