Children living in Haiti don't have a lot of options for how they can spend their free time. They usually live in modest conditions with their parents, so they can't afford a lot of toys nor any kind of electronics. Children get to most activities thanks to schools and Rivière Froide, school that's supported by Children's Donation Project, isn't an axception. It offers students several sports, clubs and activities in which they can participate during classes or after school.
Very popular among kids are sports, for example. During them, the children have loads of fun, compete, learn something new and, last but not least, exercise benefits their health. What sports are most popular with Haitian schoolchildren?
SOCCER
Soccer has been the most popular sport in Haiti for decades now. Its great advantage is, that kids nedd just a ball and they can play even amongst shacks. An it's the same in the school Rivière Froide, that even has its own high school soccer team.
Junior Pierre Noël
"My greatest hobby is soccer," said the 14 years old Junior, when our coordinator filled out an introductory questionnaire for a donor from Slvoakia with him. Junior has been playing soccer since he was a little boy and he also wants to become a part of the school team. But right now, he has to concentrate on school. Junior is, despite his age, only in second grade, because he didn't have the opportunity to attend school before. He's attending an evening school, too, to catch up with his peers in higher grades.
DANCE
Dance is another really popular activity, that the school offers Haitian girls and boys. Kindergartners even have dance classes as a part of their education. Older dancers are usually a part of official school celebrations and events. In the photo, the girls are dancing on the occasion of the opening of the school year.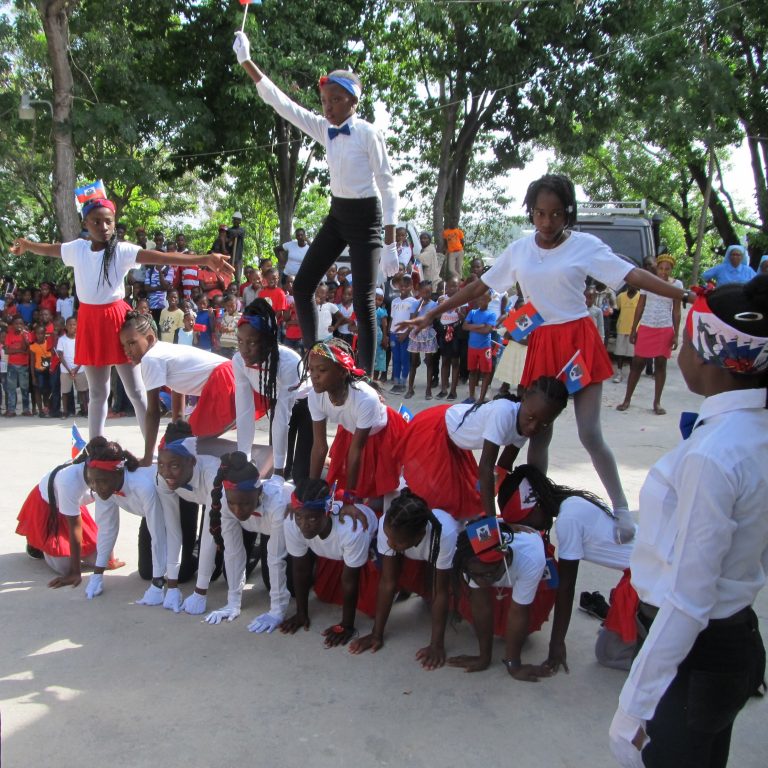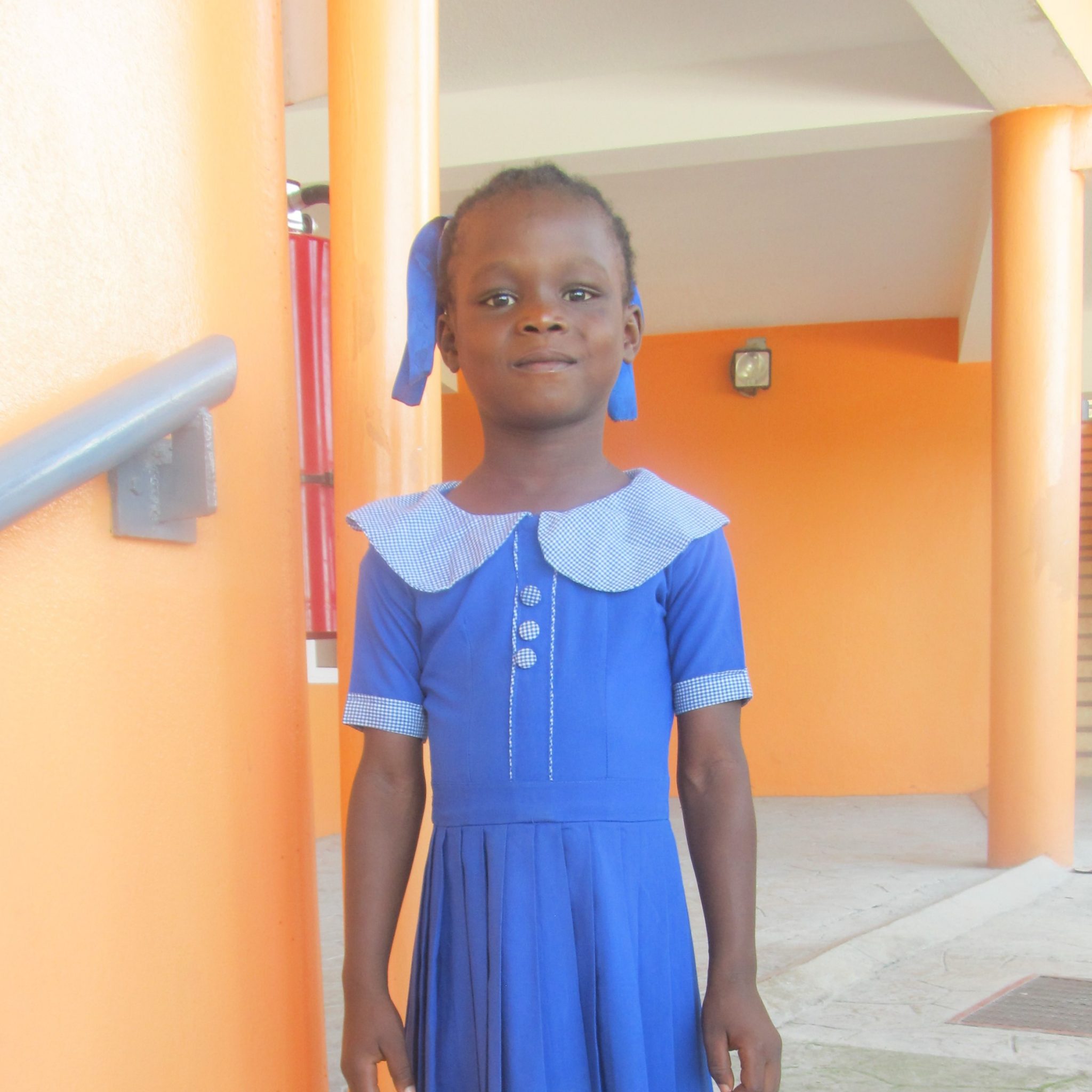 Michetaina Pierre Noël
Seven and a half years old Michetaina attends school dance club. The coordinators from Haiti has written us, that she's full of enthusiasm and energy. She's a very social type and she feels at home in a collective of peers. She's a really good dancer and after the end of the pandemic, she'll definitely get her first performance.
Apart from these sports, the kids love to jump rope or play some classic games in the school yard, such as the game of tag or hide and seek . The school becomes not only a place for education for them, but also a place for getting to know new activities, finding their talents and building their health or stamina.
You can support a child from Haiti and secure them a place at school HERE.
Author: Roman Kortiš